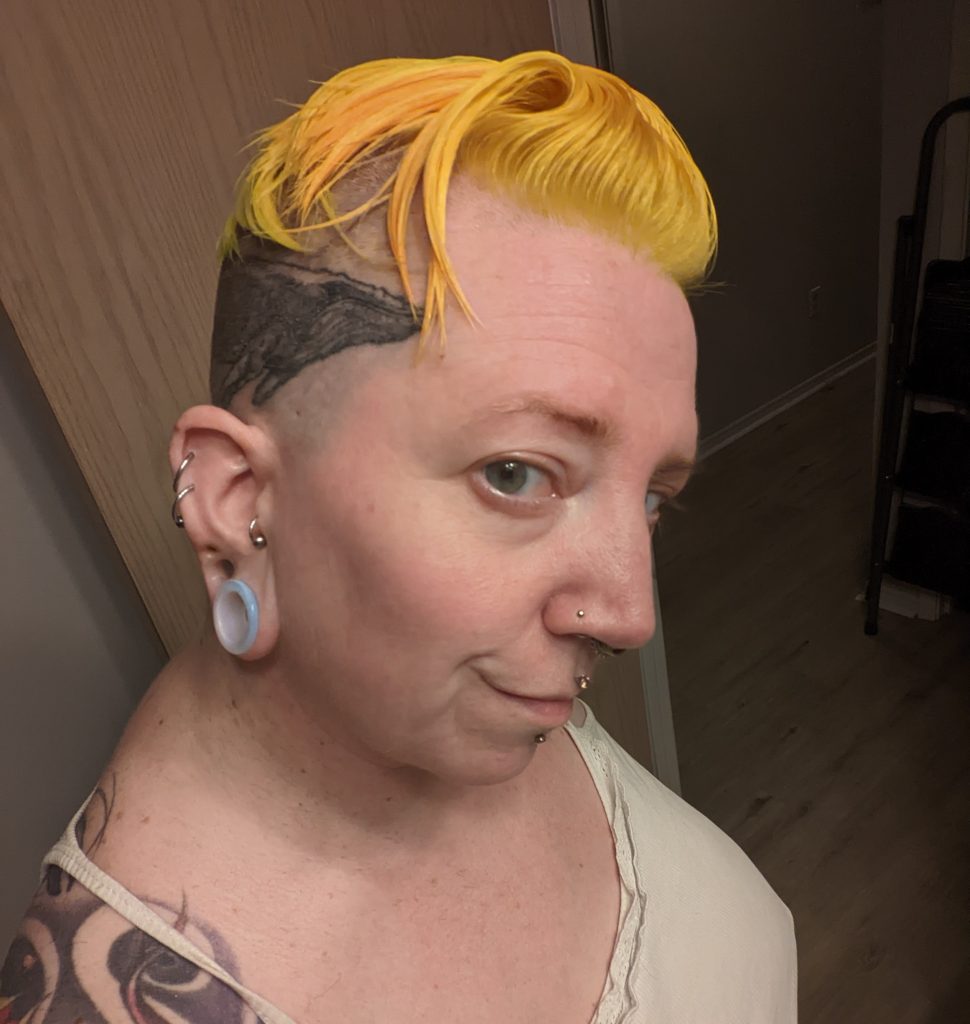 Elinor Crosby (they/them)
Manager, Programming & Community Engagement (PACE) – Western District – Halifax Public Libraries

Elinor Crosby (they/them) is a genderfluid queer librarian working in Kjipuktuk in Mi'kma'ki. While supporting their district's staff in connecting historically underserved communities to library services and programming, they also drive and oversee regional initiatives in two portfolios: Newcomer Services and 2SLGBTQIA+ community. Recognizing the shared need of belonging and the importance of identity to both portfolios, their teams work to provide staff training, innovative programming for all ages, and support to use the library to build resilient communities. In their free time Elinor is a textiles artist who works in a variety of mediums, including dyeing, spinning, weaving, knitting, embroidery, printmaking, collage, and paint.