Information Without Borders
February 10th, 2023
This year's theme is Changing the Information Avenue.
Registration is now OPEN!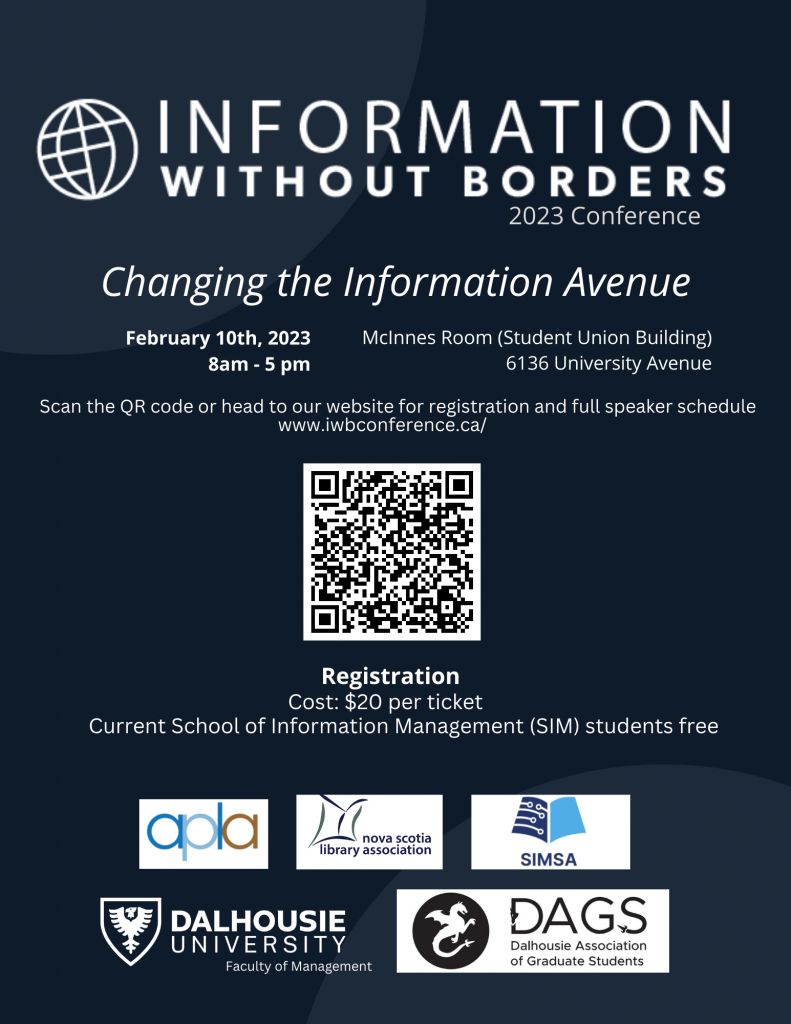 Information Without Borders (IWB) is a student-led information management conference. This all-day event in the second semester provides a forum for interdisciplinary discussion on management topics affecting all information professionals. The conference also provides the opportunity to network with peers and industry professionals.
The 2023 Committee:
Kory Melnick and Alysha Try (Chairs)
Alison Brierly
Toni Beaton
Annette Amenta
Kellie Dalton
Michelle Westerkamp
Philippe Mongeon, Faculty Liaison
For more information, speak to a member of the committee, or contact us via e-mail at iwb@dal.ca.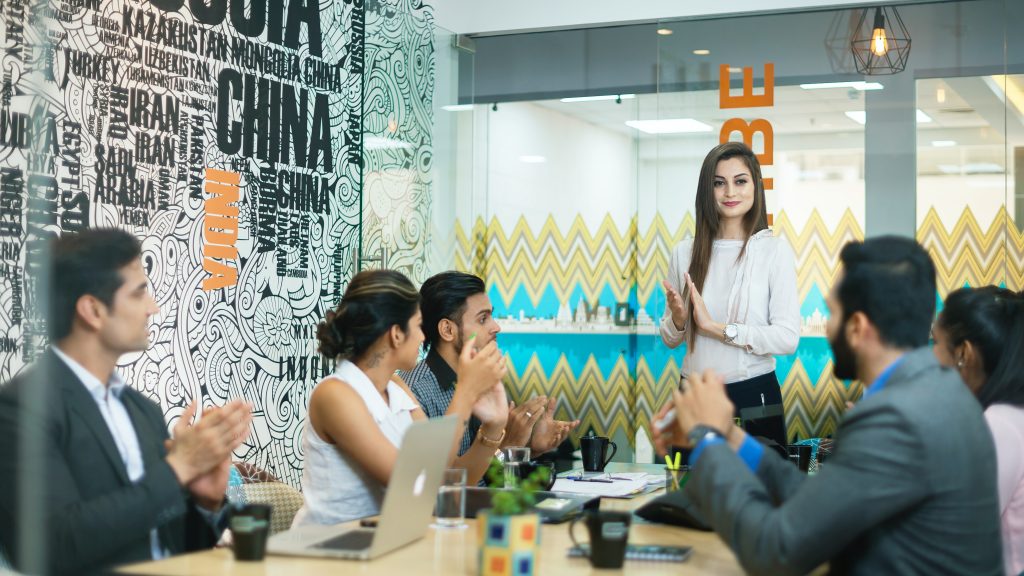 Information Without Borders is an annual conference for both students and professionals working or interested in the field of Information Management.
The Information Without Borders Conference is a student-run initiative led by individuals in the Master of Information program at the School of Information Management at Dalhousie University in Halifax, Nova Scotia. This event provides a forum for interdisciplinary discussion on a central topic affecting all professions represented in Dalhousie's Faculty of Management.