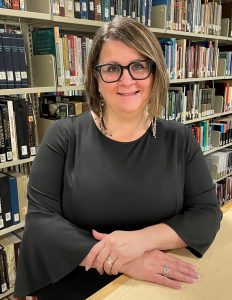 Suzanne van den Hoogen (she/her)
University Librarian, Saint Mary's University
Suzanne van den Hoogen is the University Librarian of the Patrick Power Library at Saint Mary's University. A graduate of Saint Mary's University and Dalhousie University, Suzanne is the Vice-Chair of the Council of Atlantic Academic Libraries, and the outgoing Chair of the Novanet Consortia of Libraries. Suzanne is a former President of the Atlantic Provinces Library Association, and has contributed to Libraries, Archives and Museums Nova Scotia (LAMNS) as a former co-Chair, and Novanet Board liaison.