2020 Theme: Information at home
Information Without Borders 2020 theme is Information at Home. Information at Home focuses on the information needs of individuals in Nova Scotia and investigates the ever-changing information landscape. Stay up to date with on our latest news by following us on Twitter, Facebook, and Instagram. Information Without Borders is an annual conference run by graduate students in Dalhousie's Master of Library and Information Studies and Master of Information programs. Information Without Borders provides an opportunity for Information Management professionals, students, and academics to engage in interdisciplinary discussion and learning.
What is the Information Without Borders conference?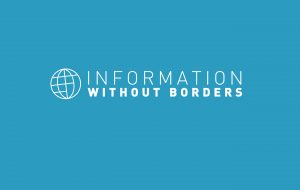 The Information Without Borders (IWB) Conference is a student-run initiative led by individuals in the Library and Information Studies program at the School of Information Management at Dalhousie University in Halifax, Nova Scotia. This one-day event provides a forum for interdisciplinary discussion on a central topic affecting all professions represented at Dalhousie's Faculty of Management. Our 2020 conference marks the 14th annual conference.
IWB was developed out of the desire to facilitate networking and communication between students, faculty and Information professions as well as develop a platform for in-depth discussion on pertinent issues and topics relevant to the field of Information Management. IWB aims to promote integration and communication between schools in the Faculty of Management and other departments at Dalhousie while providing an environment for students to develop their skills, present their research, and learn from others.