Getting to the IWB 2015 Conference
The conference will be held in the McInnes Room, on the second floor of the Dalhousie Student Union Building, located at 6136 University Ave, Halifax, NS, B3H 4J2.
Advanced registration has now closed, but a limited number of tickets will be available at the door: $30 for students and $100 for professionals & community members. We look forward to seeing you on February 11th!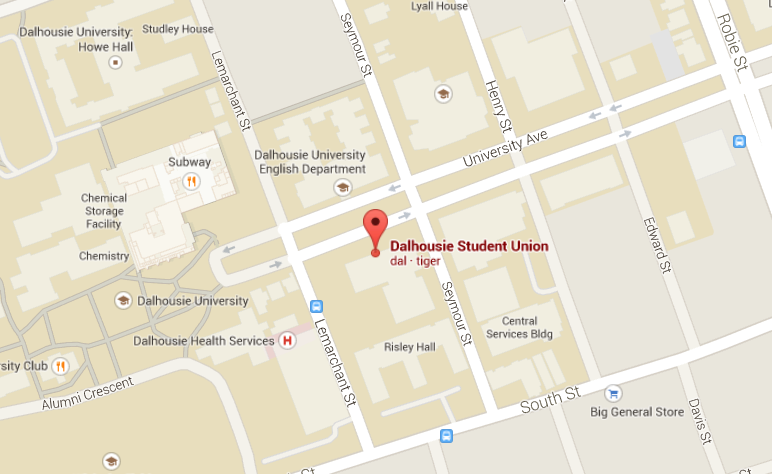 Schedule
Check out the schedule for the 2015 Information Without Borders Conference, including speakers' bios and the titles and abstracts of their presentation.
Our opening keynote speaker
Steve Easterbrook presents "Computing the Climate – How computer models help us understand future climate change"
Steve Easterbrook is a professor of computer science at the University of Toronto. He studies how computer models of complex system behaviour can help us to make wise choices about living sustainably on planet earth. His teaching and research focusses on the dynamics of complex systems. He conducted the first detailed anthropological study of how climate scientists build and test computational simulations of the earth's climate, and is currently investigating how weaknesses in people's understanding of climate change lead to poor decision-making.
Our closing keynote speaker
Carl Duivenvoorden presents "Beyond an Inconvenient Truth"
Carl Duivenvoorden was raised on a dairy farm in northern New Brunswick. His diverse early agricultural career took him to over 25 countries, from New Zealand to Vietnam to Brazil.
Formerly with Efficiency New Brunswick, Carl works as a professional speaker, writer and sustainability consultant, helping people and organizations learn how they can save money, energy and our environment. He presents on subjects as diverse as transportation, economics, efficiency, biodiversity and renewable energy – because all factor into a healthy planet. His newspaper column, Green Ideas, is featured regularly in the NB Telegraph Journal, the Fredericton Daily Gleaner and four weeklies. Learn more at www.changeyourcorner.com.

2015 Conference Topic: Information Management for Climate Change Adaptation
On February 11th, 2015, the 9th annual student-run Information Without Borders Conference (IWB) will be held in the McInnes Room at the Dalhousie Student Union Building. The topic for the 2015 conference is: Information Management for Climate Change Adaptation. Discussion at the conference will focus on the following aspects of climate research:
How data & information are used in climate research
Systems that allow us to analyze data from climate research
How climate research findings are communicated and disseminated
The role of Information Managers in assisting the work of climate researchers
| | | | |
| --- | --- | --- | --- |
| | Find out who will be presenting at the IWB Conference | Follow news & updates relating to the 2015 IWB Conference | Register for the upcoming conference |