Michael Vandenburg (he/him)
Dean of Libraries, Dalhousie University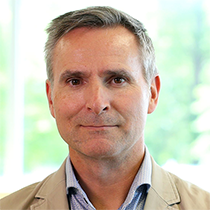 Michael Vandenburg (he/him) is Dean of Libraries at Dalhousie University where he collaborates with a team of more than 120 staff to provide leadership for the development and implementation of strategic priorities, plans and policies for the university's five libraries, two learning commons, and their extensive collections and services. Prior to beginning this role at Dalhousie last August, Michael served as the Executive Director of the Ontario Council of University Libraries and Interim Vice-Provost & University Librarian of Queen's University. His earlier career included work in public and government libraries in Nova Scotia, Pennsylvania, and Ontario in roles focusing on the digital transformation of library systems and services. Michael holds both a BA and a Masters in Library and Information Services from Dalhousie University.