The Information Without Borders executive committee is comprised of twelve members, six returning students and six incoming students. Each position is a two-year commitment as the incoming students are introduced to their roles by the outgoing students. Applications for the IWB committee are open to all students in Dalhousie's MLIS program.
The Co-Chairs are in charge of leading, supporting and assisting the IWB Committee in their roles. Furthermore, the Co-Chairs report to the Faculty and the School of Information Management's Students' Association (SIMSA) on the progress and actions of the IWB Committee.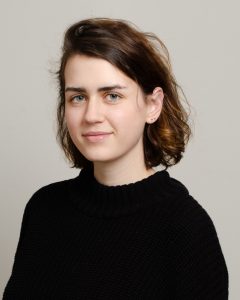 Originally from Nova Scotia, Kathryn Newhook has a BA in English and History from the University of King's College. Currently enrolled in the MLIS program, her main area of interest is the study of traditional knowledge systems. Her interests include attempting to teach herself the art of French pastry, and constantly reorganizing her bookshelf via colour scheme.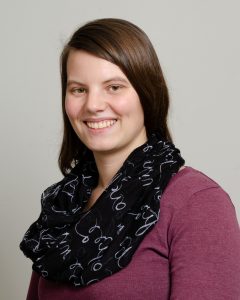 Jessica Kelly is the incoming registration chair and is excited to be a part of this year's conference. She has her Bachelor of Arts in English and Creative Writing and is in her first year of the MLIS program at Dalhousie University.
The Programming Chairs are responsible for researching, contacting, and liaising with potential and confirmed individuals speaking at the IWB conference. The Programming Chairs also organize the student speaker and poster presentations. IWB is currently looking for two incoming MLIS/MI students to act as programming chairs.
The Logistics Chairs are responsible for arranging the venue the day of the conference. This includes planning and arranging catering, table dressings and technology needed the day of the conference, as well as coordinating and booking the venue. The Logistics Chairs also organize the silent auction the day of the conference, as well as organize conference souvenirs. IWB is currently looking for one incoming MLIS/MI student to act as a logistics chair.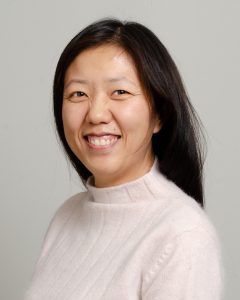 Jill Liu is the incoming Logistics chair. She is from China and is a first-year full-time MLIS candidate. She recieved her BA in English while in China and worked as an ESL teacher for many years. She has experience organizing events from previous jobs. Jill loves reading fiction, watching movies, and Japanese animations.
The Fundraising & Finance Chairs are responsible for managing the bank account. This includes creating and maintaining the budget, keeping organized records, and working with the other chairs on monetary matters. They can raise money through a variety of means including, but not limited to, fundraising campaigns and applying to grants. IWB is currently looking for one incoming MLIS/MI student to act as a fundraising and finance chair.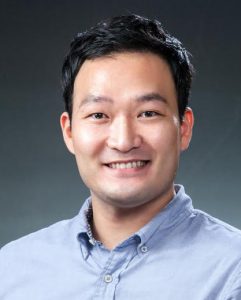 Jason Lee is a second-year MLIS part-time student. Originally from Seoul, Korea, Jason's background was in Library and Information Science, he studied and worked in the library field. Hoping to expand his horizons, he immigrated to Canada where he now lives. After moved, he worked at the Canadian Museum of Immigration at Pier 21 as a Reference Assistant. He is currently working as a Library Services Supervisor at Dalhousie University Sexton Design & Technology Library. He is grateful for his diverse work experience and has had the opportunity to work with great people as well. As a father of a 3-year-old son, he is a little busy working and studying. Although he likes travelling and watching movies, he has a lot to do. However, Jason enjoys his position on the IWB committee.
The Registration Chairs are responsible for researching and implementing a web-based registration system, as well as attending to the needs of all registrants. The Registration Chairs are also in charge of welcoming and guiding all attendees on the day of the conference. IWB is currently looking for two incoming MLIS/MI students to act as registration chairs.
 The Web and Communications Chairs are responsible for developing and updating the IWB website and maintaining social media accounts. Web and Communication chairs also develop marketing strategies and advertising material. IWB is currently looking for one incoming MLIS/MI student to act as a web and communications chair.
Lydia Hunsberger is originally from Elmira, Ontario and moved to Halifax in 2014 to pursue an undergraduate degree at the Nova Scotia College of Art and Design University where she obtained a BFA majoring in photography and minoring in art history. Developing an interest in archives, digital collections and curation, Lydia applied for Dalhousie's Master of Library and Information Studies program where she is currently enrolled. In the past, Lydia has enjoyed volunteering as a docent for the Art Gallery of Nova Scotia and gaining work experience as an intern at the Nova Scotia Public Archives and, currently, at the Dalhousie Archives. When Lydia is not busy with school, work, or extra-curriculars she enjoys her art practice, knitting, exploring the outdoors, and fermenting foods.