Speakers and Keynote Addresses
Opening keynote speaker: Ron Deibert (PhD, University of British Columbia)
Ron Deibert is Professor of Political Science, and Director of the Canada Centre for Global Security Studies and the Citizen Lab at the Munk School of Global Affairs, University of Toronto. The Citizen Lab is an interdisciplinary research and development hothouse working at the intersection of the Internet, global security, and human rights. He is a co-founder and a principal investigator of the OpenNet Initiative and Information Warfare Monitor (2003-2012) projects.

Deibert was one of the founders and (former) VP of global policy and outreach for Psiphon Inc.

Deibert has published numerous articles, chapters, and books on issues related technology, media, and world politics. He was one of the authors of the Tracking Ghostnet report that documented an alleged cyber-espionage network affecting over 1200 computers in 103 countries, and the Shadows in the Cloud report, which analyzed a cloud-based espionage network. He is a co-editor of three major volumes with MIT Press: Access Denied: The practice and policy of Internet Filtering (2008), Access Controlled: The shaping of power, rights, and rule in cyberspace (2010), and Access Contested: Security, Identity, and Resistance in Asian Cyberspace (2011). He is the author of Parchment, Printing, and Hypermedia: Communications in World Order Transformation (New York: Columbia University Press, 1997), and of Black Code: the battle for the future of cyberspace (McClelland & Stewart, 2013).

He has been a consultant and advisor to governments, international organizations, and civil society/NGOs on issues relating to cyber security, cyber crime, online free expression, and access to information. He presently serves on the editorial board of the journals International Political Sociology, Security Dialogue, Explorations in Media Ecology, Review of Policy Research, and Astropolitics.

Deibert is on the advisory board of Access Now, Privacy International, and is a member of the board of directors of Lake Ontario Waterkeeper.

Deibert was awarded the University of Toronto Outstanding Teaching Award (2002), the Northrop Frye Distinguished Teaching and Research Award (2002), and the Carolyn Tuohy Award for Public Policy (2010). He was a Ford Foundation research scholar of Information and communication technologies (2002-2004).
Closing keynote speaker: Jacquelyn Burkell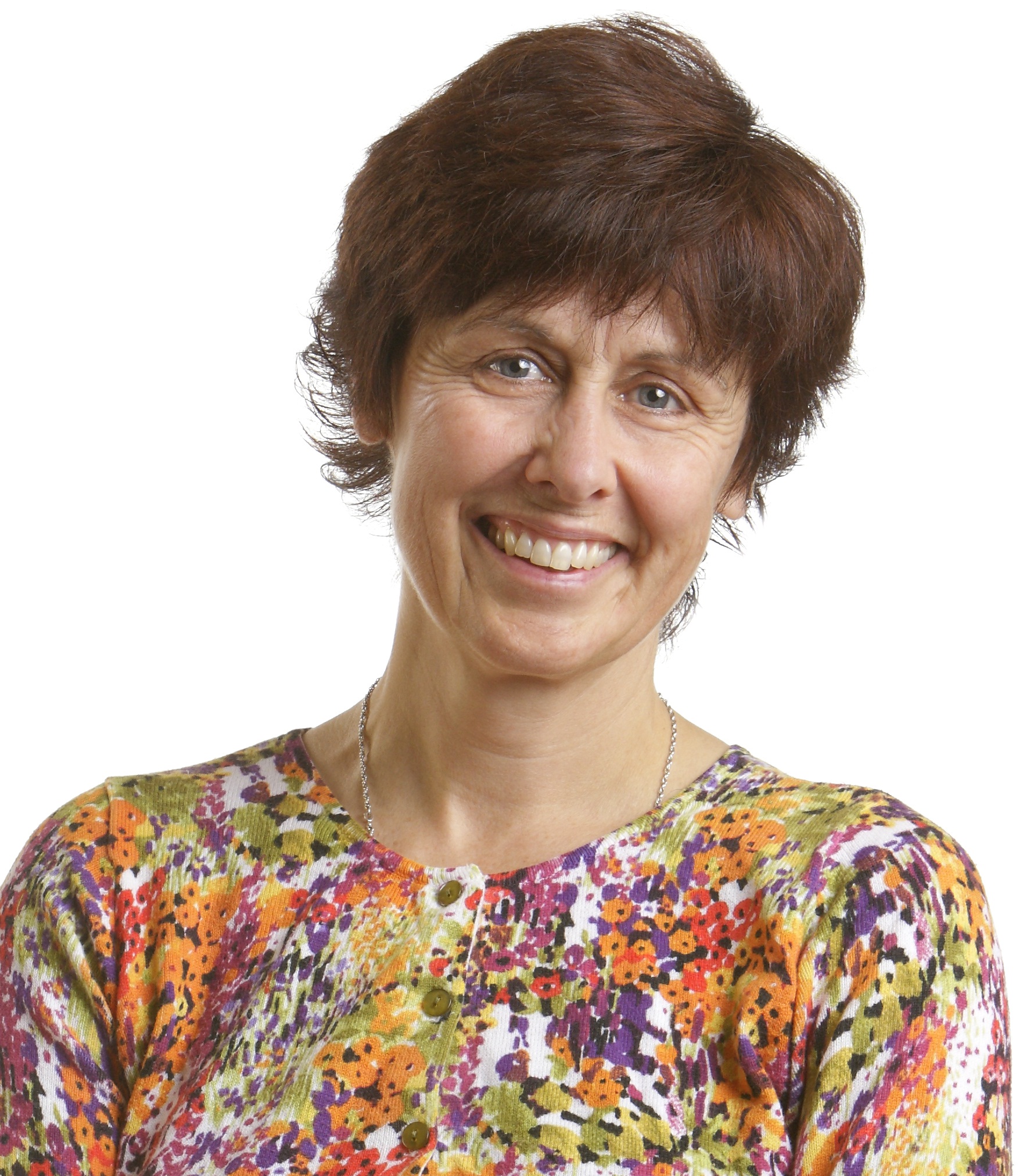 Jacquelyn Burkell is an Associate Professor in the Faculty of Information and Media Studies at the University of Western Ontario. Her research focuses on the social impact of technology, examining how technological mediation changes social interaction and information behaviour. Her recent projects include an examination of online behavioural tracking, and research on privacy expectations and practices in online social networks; these projects were funded through the Contributions Program of the Office of the Privacy Commissioner of Ontario. She is a Principal Investigator in Graphics, Animation, and New Media, where she leads a working group on news in the new media environment.
Opening remarks: Carolyn Watters (Vice-President, Academic & Provost)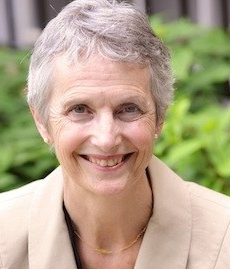 Breakout session: Wayne MacKay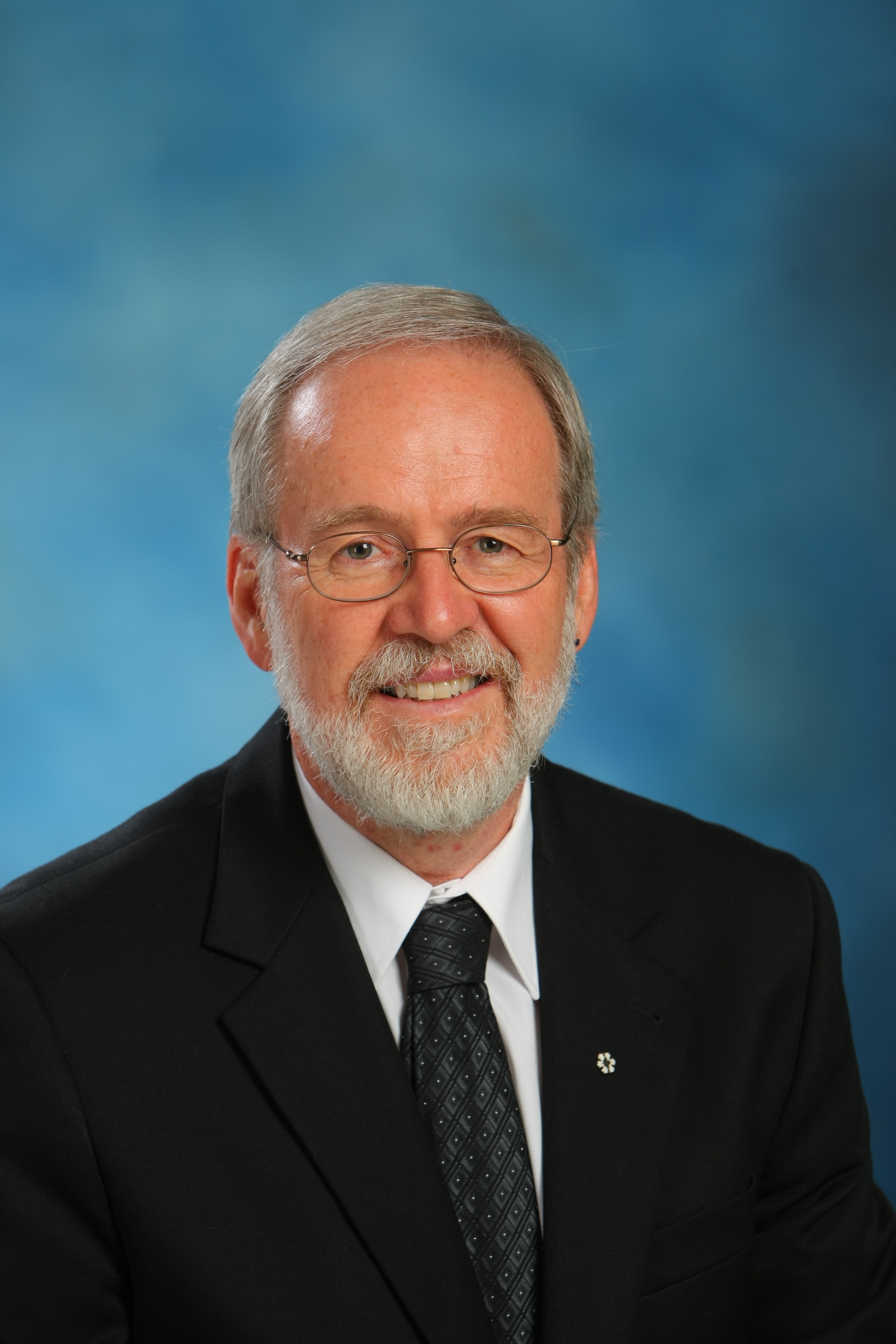 Wayne MacKay has had a distinguished career as a university administrator, legal scholar, respected teacher, and constitutional and human rights expert. He has served as President and Vice-Chancellor of Mount Allison University, an advisor to Governments, National Agencies and Tribunals on Canadian diversity issues, constitutional issues, and civil rights and human rights initiatives. He has returned to teaching as Professor of Law, at Dalhousie University (2004-Present). In June, 2005 he was appointed a member of the Order of Canada.

Noted for his teaching, innovative research and writing, Professor MacKay has been honored by Universities, faculty and colleagues for his outstanding contributions to academic excellence, human rights and social justice. He is Canada's leading authority on Education Law, and has written six books on this subject. He has written four books and over one hundred academic articles in the fields of constitutional law and human rights and privacy. Professor MacKay is recognized as a Canadian expert in constitutional law and human rights and cyberbullying.

As a Professor of Law for over thirty years at Dalhousie University's respected Faculty of Law, Professor MacKay earned a reputation for strong commitment to teaching. His concern for accessibility and equity within the Canadian legal system prompted him to be part of envisioning and implementing the Law Program for Indigenous Blacks and Micmacs at the Law School. He became the Law Program's first Director, and in recognition of his continuing commitment and contribution to diversity initiatives, the Nova Scotia Government appointed him Executive Director of the Nova Scotia Human Rights Commission in 1995-1998.

His broad knowledge, and distinguished record of achievement have resulted in a high demand for his wise counsel as a legal consultant and change agent. He speaks to diverse audiences on constitutional reform, Charter of Rights and education law issues. His respected opinions are sought by academics, public policy makers, government, community leaders, and the local and national media. In 2005 Professor MacKay conducted a year long review of inclusive education in New Brunswick and generated a major Report for the New Brunswick Government on reforming the education system in that province. In 2011-2012 he chaired the Nova Scotia Task Force on Bullying and Cyberbullying and wrote the Report. During 2013-2014 he is chairing Saint Mary's University's Presidential Council on Preventing Sexual Violence and Promoting Respect on Campus.

Professor MacKay has received numerous awards for his achievements, including the WPM Kennedy Memorial Award for the most distinguished Law Professor in Canada, and the Walter S. Taronopolsky Award for achievement in the field of Human Rights. He was also appointed a Paul Harris Fellow by Rotary International in February 2005 and Queen's Counsel in May, 2009.

He has served on several Royal Commissions, University Task Forces, and Professional Practice Committees of the Canadian Bar. He has served as arbitrator and sat as a Tribunal Member for the Canadian Human Rights Commission and the Nova Scotia Human Rights Commission. He also serves as a member and Director of the latter body at different times. He is an active member of the Nova Scotia Barristers' Society Discipline Committee, the Canadian Association of Law Teachers, the Canadian Civil Liberties Association, Atlantic Human Rights Center and, was Vice-Chair of the International Centre for Human Rights and Democracy, based in Montreal. He also served as legal advisor to the 2012 First Nations Education Panel. In August, 2013 Professor MacKay was recognized by Canadian Lawyer as one of Canada's Top 25 Most Influential Lawyers and Judges.


Breakout session: Mike Smit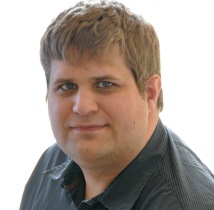 Dr. Mike Smit is an assistant professor in Dalhousie's School of Information Management, Faculty of Management. He completed his PhD in Computing Science at the University of Alberta. His research lies at the intersection points of people, information, and technology. This includes emerging technology like cloud computing and autonomic computing; how Big Data and open data can be effectively managed, analyzed, and visualized to become usable, accessible information; research communities, particularly how they share and disseminate research outcomes; management of cloud-scale data; and leveraging novel technologies to meet research, educational, and commercial needs. His privacy work has ranged from studies on public attitudes toward privacy in healthcare to a joint patent application with IBM on privacy testing methodologies for newly developed software.
Panelists
Creighton Barrett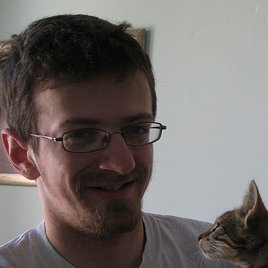 Creighton Barrett is Digital Archivist at the Dalhousie University Archives and is an instructor at the Dalhousie University School of Information Management. He has spoken and published on archival collaboration, personal archives, and intangible cultural heritage. Creighton is currently a member of the Council of Atlantic Libraries Digital Preservation and Stewardship Committee, Chair of the Council of Nova Scotia Archives ArchWay Committee, and Treasurer of the Ottoman Studies Foundation.
Charmaine Borg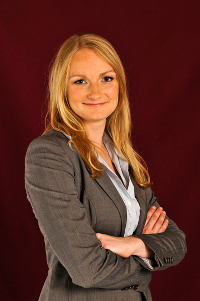 Charmaine Borg (born November 3, 1990) is the New Democratic Party Member of Parliament for the riding of Terrebonne—Blainville in Quebec since May 2nd, 2011. In Parliament, Ms Borg has focused her work particularly on Digital issues and as a member of the Standing Committee on Ethics, Privacy and Access to Information. In April 2012, newly elected NDP leader Thomas Mulcair appointed Borg to the Shadow Cabinet of the Official Opposition. She was given the position of Digital Issues Critic, and became the youngest full critic in the history of Canada. In one of her first acts as Digital Issues Critic, Borg launched at study at the Ethics, Privacy and Access to Information Committee to investigate the privacy practices of social media companies. Following through on the study into social media and privacy, Borg presented Bill C-475 to the House of Commons in February 2013. The bill seeks to amend the Personal Information Protection and Electronic Documents Act (PIPEDA) to introduce mandatory data breach reporting and enforcement powers to the Privacy Commissioner. Bill C-475 has received the endorsements of several privacy and internet experts, along with consumer protection and civil liberties groups. On January 29th 2014, the bill was voted against in the House of commons. She will nonetheless continue to work to modernize our privacy laws and to offer Canadians better digital perspectives.
David Fraser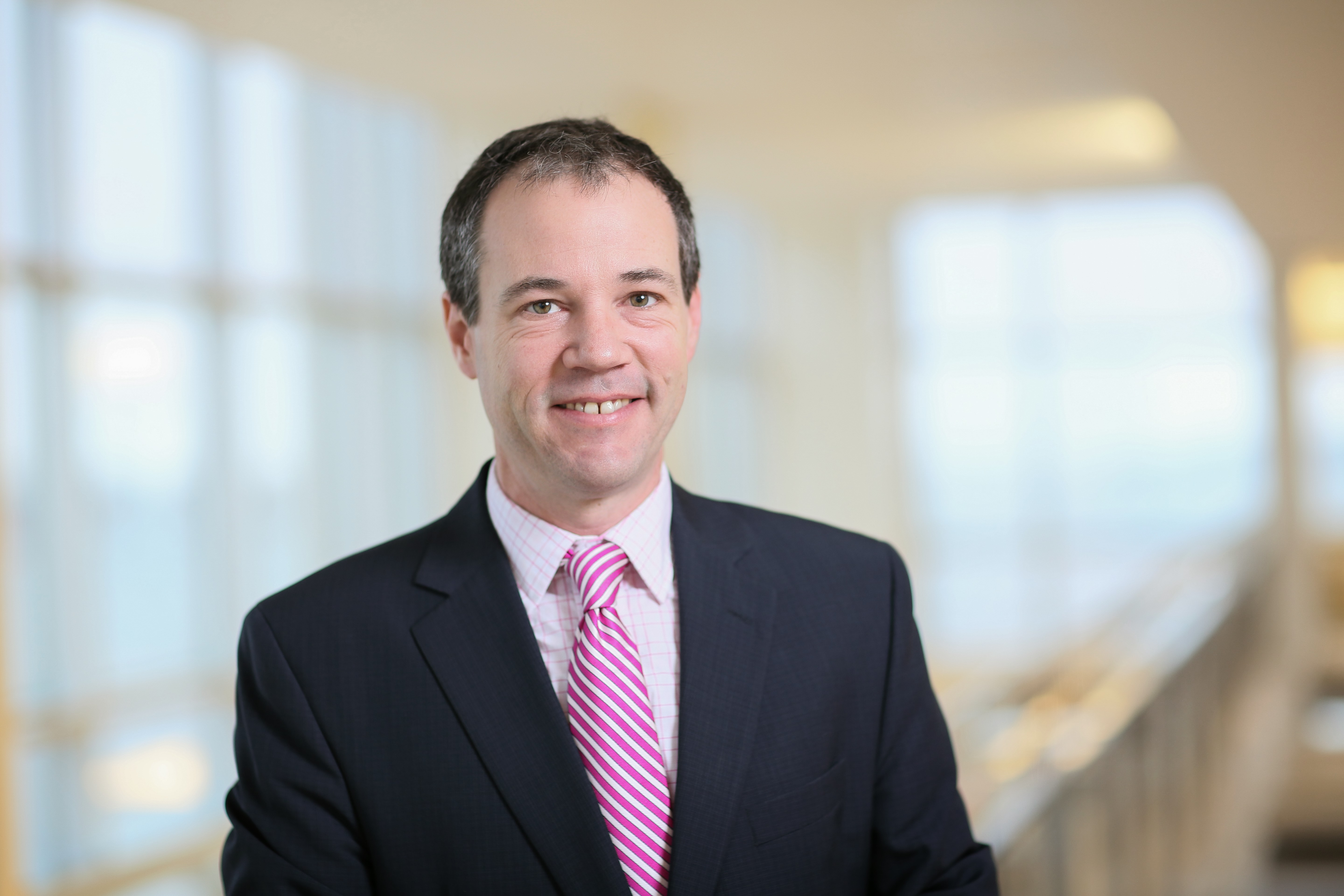 David is well-known as one of Canada's leading internet, technology and privacy lawyers. He regularly advises a range of clients – from start-ups to Fortune 100 companies – on all aspects of technology and privacy laws.

David advises private and public sector clients to implement compliance programs for Canadian privacy legislation. He regularly provides opinions on privacy laws for both Canadian and international clients and is a frequently invited speaker on this topic. David also acts for complainants and respondents in matters referred to the Office of the Privacy Commissioner. He is the author of the popular Canadian Privacy Law Blog.

David is widely recognized as one of Canada's foremost authorities on privacy law and other legal issues associated with cloud computing. He regularly advises vendors and customers in connection with implementing cloud computing projects, in both the public and private sectors. David is particularly known for his ability to cut through the seemingly intractable issues related to cross-border data flows and law enforcement/national security access to customer data.

A significant portion of David's practice is devoted to working with American and multi-national businesses in addressing Canadian privacy law issues. This often includes contract negotiations, policy reviews, pre-launch product reviews, addressing complaints and advising with respect to data breaches. For example, David regularly advises Google Inc. and has represented the company before the Privacy Commissioner of Canada in connection with a range of matters, including Google's inadvertent collection of WiFi payload information when driving Street View cars in Canada.

In addition, David is the Past President of the Canadian IT Law Association and the former Chair of National Privacy and Access Law Section of the Canadian Bar Association. David was honoured to be included in the inaugural (2006) and each subsequent edition of The Best Lawyers in Canada in the category of Information Technology law. He is listed among the world's leading lawyers in Internet and eCommerce Law in the International Who's Who of Business Lawyers. In the spring of 2006, David was a recipient of an Outstanding Young Canadian Award by the Junior Chamber of Commerce International – Halifax Chapter. In 2009, David was named as one of Canada's "Top 40 Lawyers Under 40" by Lexpert, and is listed in Lexpert's guide to leading lawyers in Canada. In 2011, David was named by The Lawyers Weekly as one of Canada's top 24 legal social media influencers. In 2013, David was among the finalists for Canadian Lawyer magazine's most influential Canadian lawyers.

David is often sought out by the media for informed commentary on privacy and technology law issues, including CBC's The National, CTV National News, CBC Radio, the National Post, Lawyer's Weekly, Canadian Lawyer and the Halifax Chronicle Herald.

David has served on the Research Ethics Board of the Capital District Health Authority. He is currently a member of the Joint Data Access Committee of the IWK Health Centre for Women and Children in Halifax, which reviews applications for research access to personal health information. In 2002, David was invited to be an associate of the Institute of Law and Technology. He is a member of the faculty of Dalhousie Law School, where he teaches Internet and Media Law, Law and Technology, and Law and Policy for Electronic Commerce. He is on the editorial board of the Canadian Journal of Law and Technology and is a regular contributor to the Canadian IT Law Association's newsletter. Active in the Halifax technology community, David is secretary and director of Digital Nova Scotia (formerly ITANS).
Alison Shea
Alison Shea, MA LLB, is the Privacy Officer/FOIPOP Administrator at Capital District Health Authority, the largest provider of health services in Nova Scotia with over 12000 staff, physicians and learners. Previously, she was the Privacy Officer/Manager of Decision Support at HITS-NS. She is a member of COACH's Privacy and Security Steering Committee and presented at E-Health 2012 in Vancouver on the emerging field of user access auditing of electronic health information systems. Her interest in auditing goes back to her first job as a Canadian immigration officer and the Federal government's vivid warning that misuse of access to the criminal record /immigration databases would result in dismissal.
Student Speakers
Marc Harper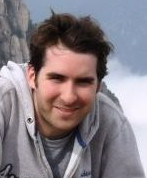 Marc Harper is an M.L.I.S. (2014) Candidate at Dalhousie University. He is currently an intern at the W.K. Kellogg Health Sciences Library and works part time as a French teacher.

Marc spent most of his 20s traveling and was inspired to write an undergraduate thesis about Canadian Identity and the sociological factors that lead Canadians to often display the Maple Leaf when traveling abroad.

His three years as an English teacher in South Korea led him to take greater notice of information control and human rights violations in North Korea which he has been inspired to write about and present.
Hilary Lynd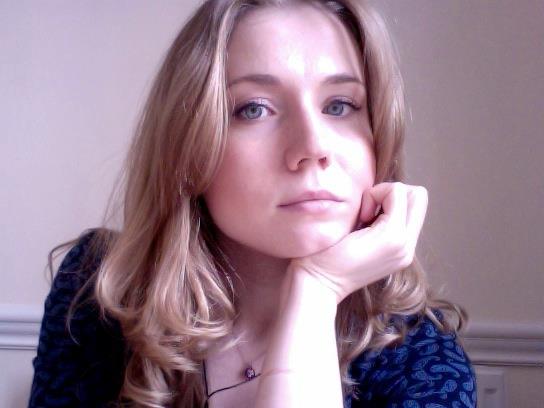 Hilary Lynd is currently enrolled at in the MLIS program at Dalhousie's School of Information Management (SIM). She earned a BA Hons in History at the University of Toronto, and an MA in European History at University College London (UCL). With a background in early modern political print culture, Hilary's interest in the historical dissemination of information now also includes contemporary issues. Passionate about issues of governance and civil liberties, Hilary hopes to answer the question, "Can privacy still exist in today's world?".
Lee Wilson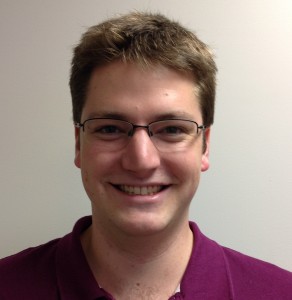 Lee Wilson is enrolled in the MLIS program at Dalhousie University. He earned a BA in English at Mount Allison University before traveling abroad to teach English as a second language in Taiwan. Whenever possible, he enjoys keeping CSEC on its toes by hiding out in the forests of rural New Brunswick. His current preoccupation includes imagining what privacy might look like in the age of social media and how this vision can be realized