Morning Sessions
Hugh Ritchie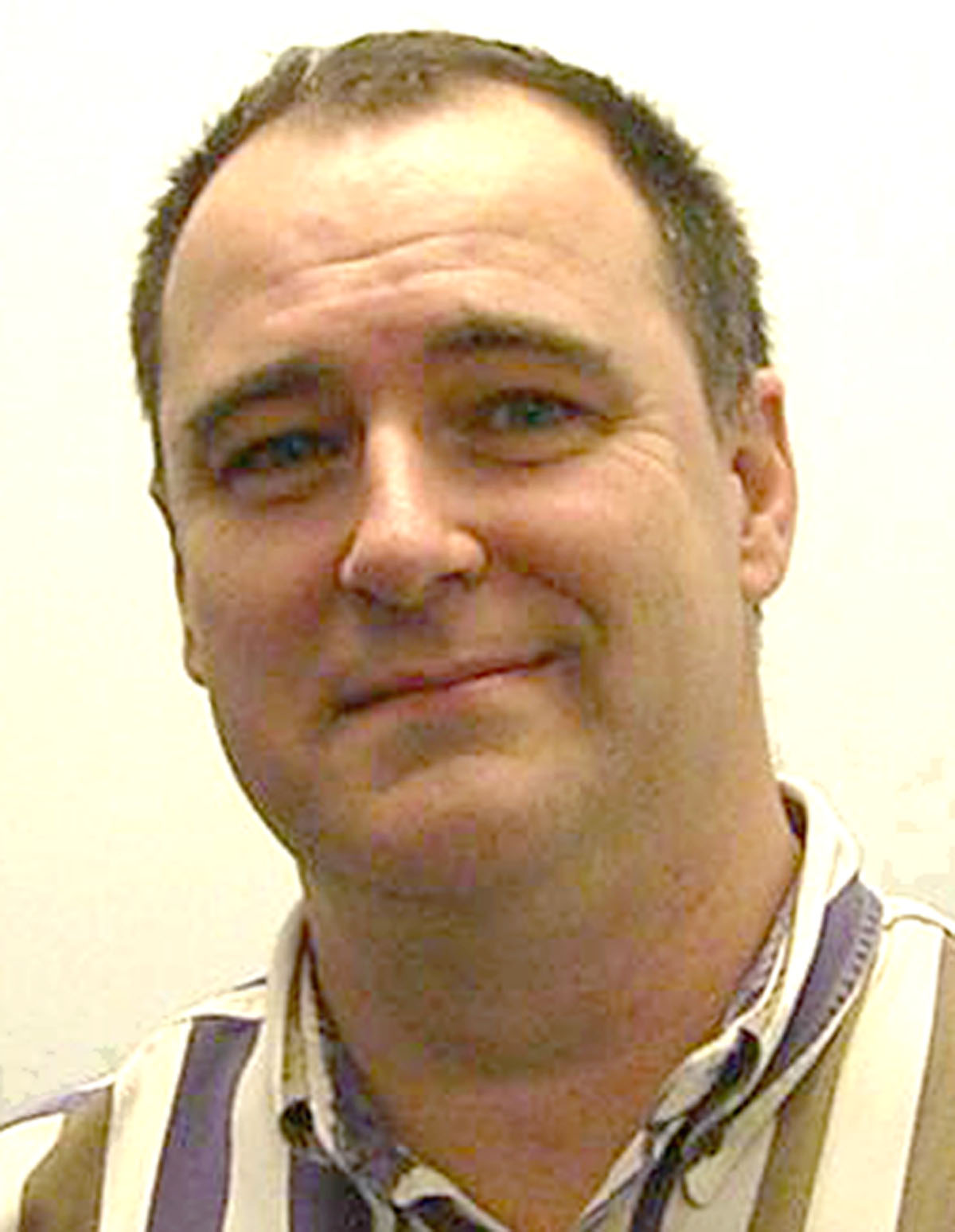 Hugh Ritchie is Director Industry Solutions Marketing at Open Text. Hugh has worked in information management for over 20 years; working extensively with several document management companies developing solutions for a wide variety of industries including energy, government, and finance. He is a specialist in business processes dealing with various regulations. Currently, Hugh works closely with Open Text's global customer base, partner channel and sales staff to develop vertical market solutions focusing on content management technologies, collaboration, social media, and cloud computing. In addition, he has developed expertise in GIS and spatial collaboration. Hugh graduated from Queen's University in 1989 and now lives in Toronto with his wife and two children.
G20 and Social Media: The World's Largest Public Sector Social Media Project
In June 2010 Toronto hosted the G20 Summit, making Canada a leader in the world's largest social media project ever. During this session you will hear about how all 20 countries collaborated on a social media platform, hosted in Canada, available through mobile devices such as Blackberries, iPhones and iPads, etc. We will discuss the journey, the challenges, the outcomes, and the ongoing impacts as the private sector grapples with adopting the implications of these changes.
Parallel sessions:
Mark Leggott or Bill St. Arnaud
Mark Leggott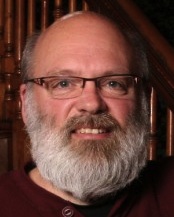 Mark Leggott is currently the University Librarian at the Robertson Library, University of PEI and President/CEO of DiscoveryGarden Inc. Prior to coming to UPEI Mark was University Librarian, Associate Dean of Education and a founding Director of the Global College at the University of Winnipeg. Mark graduated from St. Mary's University (B.Sc.), University of Calgary (M.Sc. Biology) and the Dalhousie School of Information Management (where he was the Alumnus of the Year in 2006) and had been active in the profession for over 20 years. Mark is the founder of the Islandora project, an open source digital asset management system, and the Knowledge for All project, an effort to create an open database of citations to the scholarly literature. Mark speaks widely and often and is convinced that embracing all things "open" is the future of the library profession.
The Open Transformation
This session will focus on the evolution of the three aspects of the "open" phenomenon: open source, open data and open knowledge, through the lens of some Maritime-based projects. Over the last 20 years open source technologies have become a critical component of IT infrastructure across the globe and libraries are no exception: the Islandora project will be highlighted. Open data is a more recent phenomenon, but is an emerging practice in many disciplines and key to ensuring innovation in all areas of research: the VRE project at UPEI will be highlighted. Open knowledge is a response to the growing commercialization of scholarly information, typically created with public funds for the common good: the Knowledge for All project will be highlighted.
Bill St. Arnaud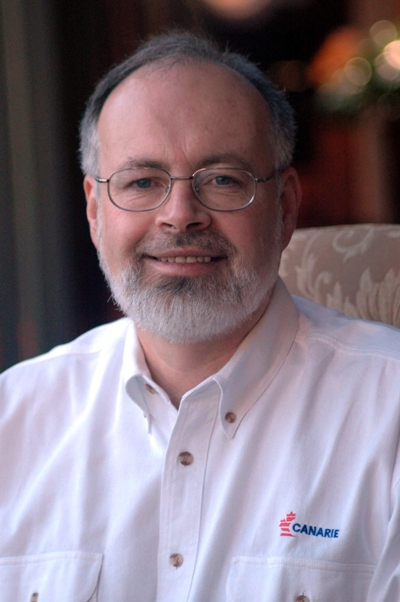 Bill St. Arnaud is a Green IT consultant, currently involved with a broadband and cyber-infrastructure initiative to build a "zero-carbon" next generation Internet and to work with clients to identify business opportunities in a future low carbon economy. He is the former Chief Research Officer for CANARIE Inc., Canada's Advanced Internet Development Organization. At CANARIE he was responsible for the coordination and implementation of Canada's next generation optical Internet initiative called CA*net 4 and was instrumental in developing Canada's cyber-infrastructure strategy linking together advanced networks, high performance computing and instrumentation to enable a new generation of eScience. Bill St. Arnaud is the recipient of the ORION Leadership Award for 2010. He is a frequent guest speaker at numerous conferences on the Internet and research and education networking.
Information Change Management and Global Warming
One of the biggest transformations in global resources and physical spaces will be climate change. We are now at the cusp of the some major environmental changes that are going to have serious worldwide impacts. Information technologies and management will be crucial to addressing the biggest threat facing this planet. Innovative information solutions, communication and collaboration will be needed to create responsible mitigation and adaptation for this apocalyptic future.
Parallel panel sessions:
Business Panel or Library Management Panel
Lea Bryden - Member of Business Panel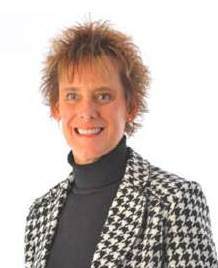 Lea leads the work at Capital Health to create a culture of public participation and shared accountability between health care providers and citizens. She has been instrumental in transforming Capital Health's culture of leadership and in creating a more open and transparent organization. Twice an international award winner for healthcare communication, Lea was a 2009 recipient of Halifax's Woman of Excellence award and of the CEO's award for healthcare innovation and leadership in the region. Most recently, work she has led has been selected as a finalist for programs sponsored by the International Association of Public Participation and the Canadian Institute of Public Administration. On a national level, Lea serves on the Board of Directors of the Canadian Healthcare Leaders Network and locally is most proud of her role as chair of the healthcare division for the annual United Way campaign. A former competitive swimmer and now a passionate champion of a physically active life, Lea calls on her leadership skills to help raise three great children who are tapping into their talents to lead healthy and productive lives.
Dan MacDonald - Member of Business Panel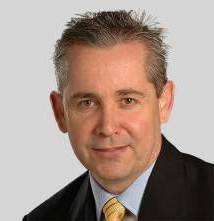 Dan MacDonald is vice president of marketing for EastLink head quartered in Halifax. EastLink provides telecommunications and entertainment services to 100'000's of customers across Canada. Dan oversees the packaging, pricing, positioning, and promotion of EastLink's products and services.
Dan has more than 24 years of high technology business building experience. He has gained valuable cross functional expertise holding senior positions in global marketing, product management, engineering, customer operations, venturing, mergers and acquisitions. His work with Innovacorp, Nokia, Vienna Systems, and Mitel has taken him across four continents and over 20 countries.
Shannon MacDonald - Member of Business Panel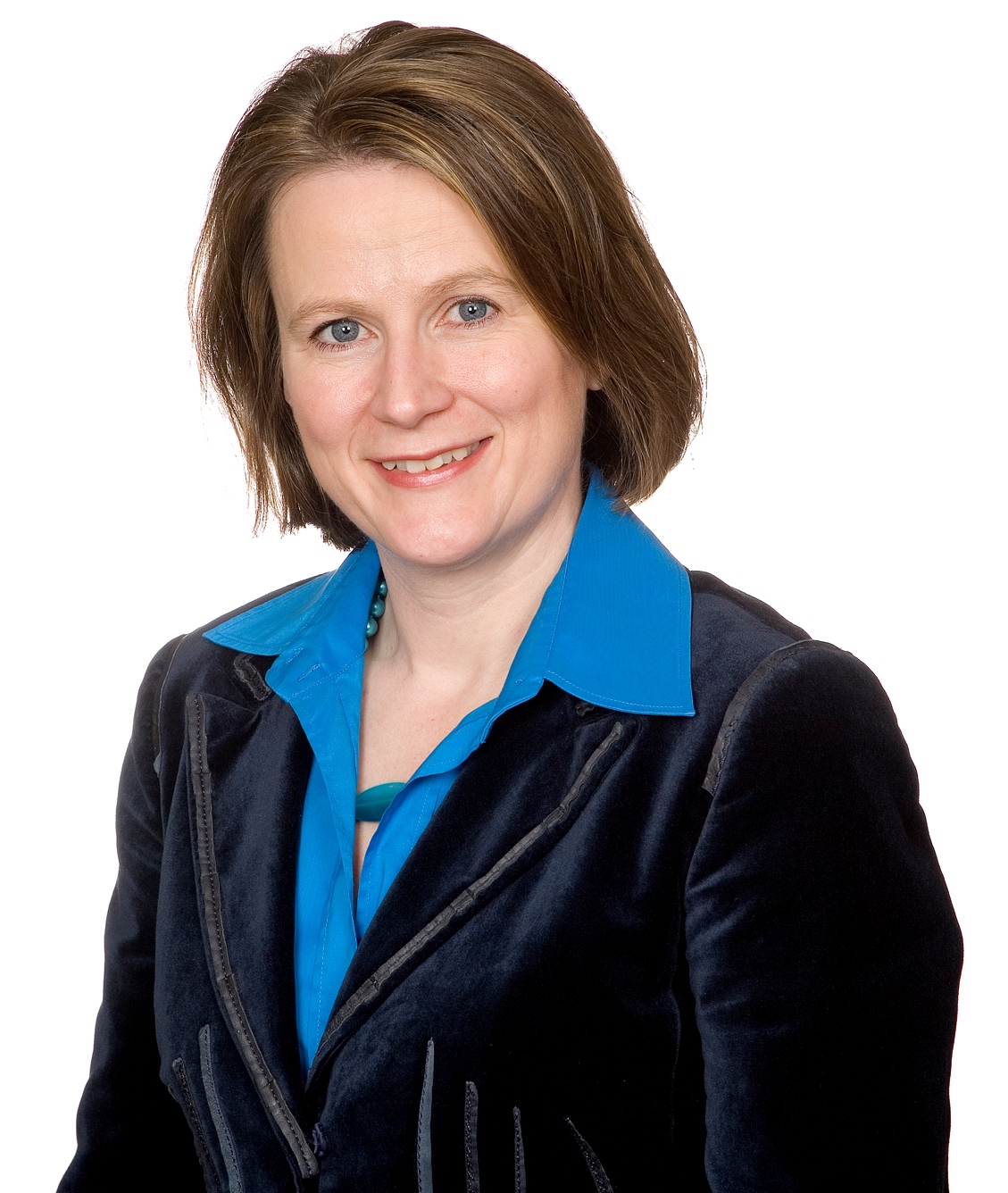 Shannon MacDonald is the Atlantic Practice Managing Partner for Deloitte, overseeing Deloitte's marketplace presence in Atlantic Canada. Shannon is also a member of Deloitte's national Board of Directors. Her most recent achievement includes one of Canada's Most Powerful Women - Top 100 award by the Women's Executive Network. Her experience includes over twenty years of public accounting and consulting services. Shannon sits on the Board of Capital District Health Authority, the Canadian Cancer Society - Nova Scotia Division and on the Women's College Hospital Board, Toronto.
Shannon served as the Lead Client Service Partner for the Ontario Ministry of Health and now works on assignments for the Province of Nova Scotia. Shannon has designed and delivered governance training to clients and been an active member of the Institute of Corporate Directors and the Ontario Hospital Association's Governance Centre for Excellence. She has examined the financial management implications of the provincial health care system, has advised organizations on changes in accounting requirements, has researched and spoken on PSAB requirements, and has advised on the implementation and outsourcing implications on internal controls to her clients.
Ryan Deschamps - Member of Library Management Panel
Ryan Deschamps is e-Learning Manager at the Halifax Public Libraries in Halifax, Nova Scotia, Canada and a blogger at the Other Librarian. He was one of the main players behind the popular Podcamp Halifax, which in its third year has used community-led engagement techniques to facilitate a discussion about the uses and abuses of social media in the Halifax Regional Municipality. His main interests include technology, community, ethics, public service and education. Recently, he won a Fusion Halifax GO Award for being 'a Haligonian who is a city promoter of overall progress, prosperity, success and wellness for Halifax.
Jérémie LeBlanc - Member of Library Management Panel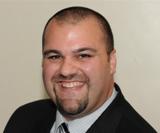 Jérémie LeBlanc, is a Natural Resources Canada (NRCan) employee, on assignment with the Communications Community Office since June 2010 where his efforts are focused on providing best practices, support and informing the communications community across the Government of Canada on how to integrate social media. Librarian by professional rank, he is specialized in web 2.0 technologies and held the first Web 2.0 Librarian position in the public service. While at NRCan, he worked on a variety of projects, namely: the NRCan Wiki, NRCan blogs and NRTube. Jérémie was also a reverse mentor to the Deputy Minister Cassie Doyle. He is very implicated with the Web 2.0 Practitioners' community (W2P) in the national capital region, and has been key in organizing free conferences for the public servant community in Ottawa.
Kate Greene Stanhope - Member of Library Management Panel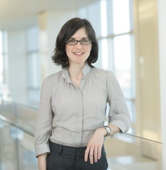 Kate is the Regional Reference and Training Librarian for the law firm of McInnes Cooper. Prior to joining McInnes Cooper, Kate was the Manager of Library Services for the firm of Patterson Palmer and Librarian at the Nova Scotia Teachers' Union. Kate is a 2003 graduate of the Dalhousie School of Information Management, a 2000 graduate of Dalhousie Law School, and was called to the Nova Scotia Bar in 2001. Kate is currently co-chair of the Halifax Area Law Libraries group.
Afternoon Sessions
Calvino Cheng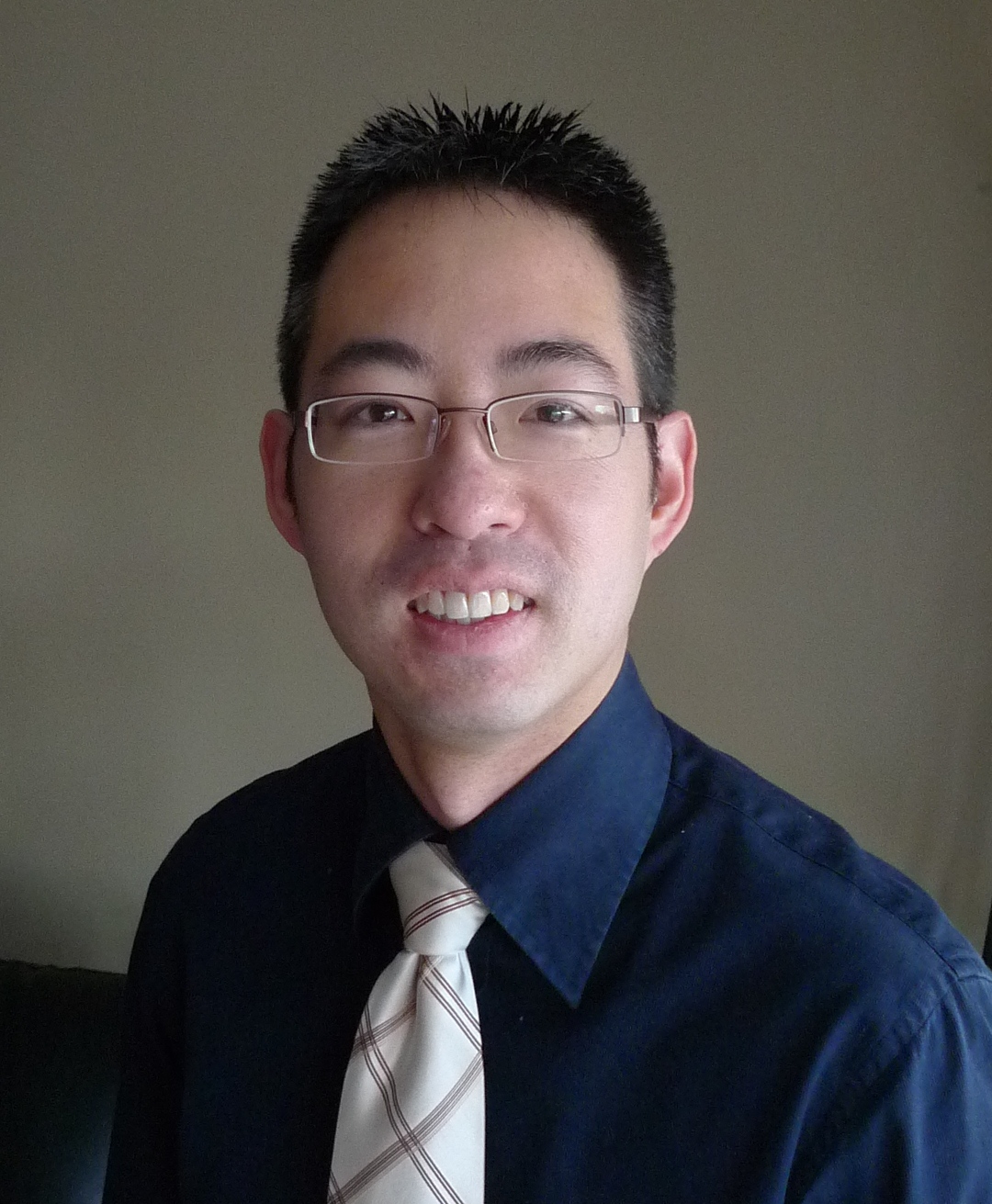 Calvino Cheng graduated in biochemistry and medicine from the University of Calgary and undertook residency training in hematopathology at the University of Alberta. Since 2005, he has been a staff hematopathologist at the Queen Elizabeth II Health Sciences Centre and the Capital District Health Authority (CDHA) in Halifax, and is an associate professor of pathology at Dalhousie University. He is involved with the Canada Health Infoway project first as a member of the Laboratory pan-Canadian Standards Group and more recently as a member of the Clinical Subcommittee, as it works to establish an interoperable electronic health record. His major interests are in transfusion medicine, laboratory utilization, and pathology informatics, and he has combined these to develop an evidence-based maximum surgical blood ordering schedule (MSBOS) to enhance perioperative blood management. Dr. Cheng is the medical director of the Pathology Informatics Group in the Department of Pathology and Laboratory Medicine at CDHA.
Navigating Uncharted Waters: The increasing role of informatics and business intelligence in the diagnostic laboratory
Changes in diagnostic laboratories mean that informatics and business intelligence are increasingly used to help solve problems. Calvino Cheng will discuss the current climate of the laboratory and health-care system, the role of informatics in helping to navigate the laboratory and health-care system in this environment, and the need for systemic tools to solve systemic issues.
Keynote Address
Pam Bjornson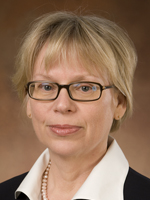 Pam Bjornson is the Director General of NRC-CISTI. Her biography is available at the NRC-CISTI website. Ms. Bjornson's presentation will be her first public speaking engagement on the recent transformations at NRC-CISTI. The changes made national news, and still concern librarians, clients of the institution, and the general public.
Building the Bridge to Change: Change Management at NRC-CISTI
Ms. Bjornson will speak about the challenges encountered and opportunities created during the 18-month transition process. She will focus on how NRC-CISTI managed a major reduction in scope and budget, created new models for service delivery, and successfully created a new organization that is strong, effective, and focused.