Please note: Due to unforeseen circumstances, David Fraser will be unable to attend this year.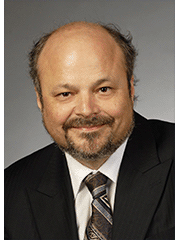 Dr. Daniel J. Caron
Dr. Caron was appointed Librarian and Archivist of Canada in April 2009. He has worked for the federal government in various positions of increasing responsibility in nine different departments over the last 28 years. Among other things he has been responsible for records management, access to information and privacy, library services, and served as Chief Information Officer.
Dr. Caron has an MA from Université Laval in Economics and a Ph.D. in Applied Human Sciences (Public Law and Strategic Management) from Université de Montréal. He is a seasoned national and international author and speaker on public administration issues. Dr. Caron currently serves as a member of the International Scientific Advisory Board of the Swiss Public Administration Network. He also taught at Concordia University, the Management School of the University of Ottawa, the Université du Québec en Abitibi-Témiscamingue and at the École nationale d'administration publique where he is currently associate professor.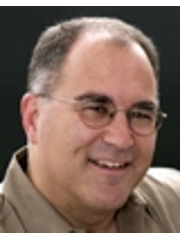 Dwight Fischer
Dwight Fischer is the Assistant Vice President and CIO at Dalhousie University in Halifax, Nova Scotia. Prior to that he held posts at three institutions of higher education in the University System of New Hampshire. He was director of Administrative Information Systems at Keene State College, director of Enterprise Computing at the University of New Hampshire and CIO of Plymouth State University. Fischer has a bachelor's degree in social science from Colorado State University, a master's degree in counseling from the University of Wisconsin, River Falls, and an executive MBA from the University of New Hampshire. His career focus has been in project management, information systems and change management. His reflections can be found at blogs.plymouth.edu and blogs.dal.ca.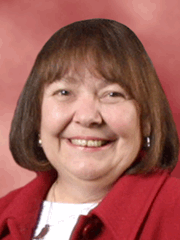 Judith Hare
Judith Hare was appointed to Halifax Public Libraries in September 1996. Before coming to Halifax Public Libraries, Hare was Executive Director of the Fraser Valley Regional Library in British Columbia. At Fraser Valley Regional Library, Hare was responsible for the operation of 22 branch libraries over a diverse geographical area, including small rural and large urban communities. From 1984 to 1994 she was Chief Executive Officer of the Markham Public Library system in Ontario. She received a Bachelor of Arts in Political Science, and Master of Library Science degrees from the University of Western Ontario, London, Ontario. She also holds a Certificate in Management Studies from Carleton University, Ottawa.
Judith Hare is a joint author of One Place to Look, the Ontario Public Libraries Strategic Plan, and in 1993 she was awarded the Ontario Library Association's Angus Mowat Award for Library Innovation. She is keenly interested in public library architecture and design and has project managed construction of several libraries during her career.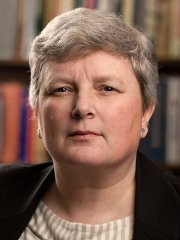 Carla Heggie
Carla Heggie is the Information Access and Privacy Manager for NS Labour and Workforce Development. She has been working with government in the policy area of information access and privacy since the early 1990's, and has been administering the NS Freedom of Information and Protection of Privacy Act (FOIPOP) for about fifteen years. As well, Ms. Heggie administers the NS Personal Information International Disclosure Protection Act (PIIDPA).
A graduate of Dalhousie University with a degree in political science and labour economics, Ms. Heggie also holds an Information Access and Protection of Privacy Certification from the University of Alberta, and sat on the National Advisory Committee for that program.
Past chair of the Canadian Association of Professional Access and Privacy Administrators (CAPAPA), Ms. Heggie has been proactive in lobbying for the professional development of access and privacy specialists. As such, she has taken the opportunity to speak across the country on the topic of the development and certification of the Information Access and Privacy Professional.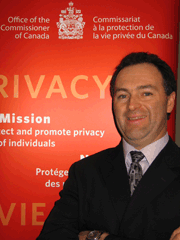 Sandy Hounsell
Mr. Hounsell is the Senior Research and Outreach Advisor for the Office of the Privacy Commissioner of Canada. Prior to accepting this position in September of 2008, Mr. Hounsell was the Assistant Information and Privacy Commissioner for the Province of Newfoundland and Labrador. Prior to that, Mr. Hounsell was the Director of Access to Information and Protection of Privacy with the Provincial Department of Justice, and was responsible for creating and establishing the first comprehensive access and privacy regime for the Province.
Mr. Hounsell has a Bachelor of Applied Science degree from Ryerson Polytechnic University in Toronto, a Master of Business Administration degree from Memorial University of Newfoundland and is a Fellow of the School of Graduate Studies at Memorial University. In addition, Mr. Hounsell is an instructor with the Law Society of Newfoundland and Labrador Bar Admission Course and is a recipient of the 2001 Public Service Award of Excellence.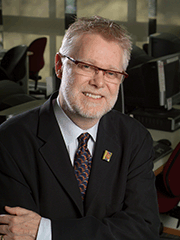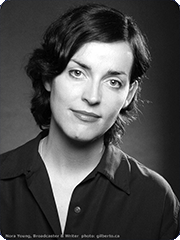 Nora Young
Nora Young pursues her fascination with technology, culture, and armchair sociology, in radio, in print, on television, and online. She is the host and the creator of Spark, a technology show that airs nationally on CBC Radio, and lives online at cbc.ca/spark. She is also a technology columnist with CBC Radio.
As a journalist and speaker, Nora is interested in how new technology shapes the way we relate to each other, and to the world around us. In addition to her professional work, she's an avid hobby podcaster (thesniffer.net) and a lazy blogger (norayoung.ca) on issues about technology. When away from the computer, Nora loves teaching yoga and being in nature. She lives in Toronto.