Announcing our 2020 lineup of conference speakers! This page will be updated as speakers are confirmed. Stay up to date with on our latest news by following us on Twitter, Facebook, and Instagram. Information Without Borders is an annual conference run by graduate students in Dalhousie's Master of Library and Information Studies and Master of Information programs. Information Without Borders provides an opportunity for Information Management professionals, students, and academics to engage in interdisciplinary discussion and learning.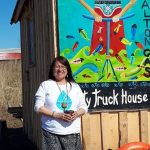 Dorene Bernard, is a Mi'kmaq Grassroots Grandmother, Water Protector, Water Walker, and Survivor of the Shubenacadie Indian Residential School. She has a BSW from Dalhousie University, 1991 and MSW Aboriginal Field of Study, from Laurier University, 2013. Her 20+years Social Work career focused on Native Child Welfare and Community Support with survivors and families of the Shubenacadie Indian Residential School, documenting the history and legacy of the Indian Residential School and the IRS Commemoration Project. She was the Coady International Institute Chair in Social Justice 2017, working to educate on Indigenous issues, Environmental Racism, Climate Justice and Truth and Reconciliation. Dorene coordinates the Grassroots Grandmother Circle in social justice work, child welfare issues, Missing and Murdered Indigenous Women, cultural education, and Water teachings, inspired by her grandchildren and the late Grandmother Josephine Mandamin, Mother Earth Water Walker.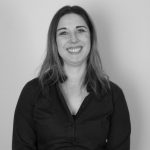 Sara Beanlands is a founding partner of Boreas Heritage Consulting Inc., an independently owned company of archeology consultants, heritage researchers, and geophysics experts, specializing in cultural resource management. Over the past 25 years, she has undertaken a wide range of historical and archaeological research projects and has worked extensively throughout Atlantic Canada, including the Labrador interior. Before becoming a Principal and Senior Archaeologist with Boreas Heritage in 2013, she completed a Bachelor's degree in history and anthropology at Dalhousie University and a Master's degree in history at Saint Mary's University. Ms. Beanlands has worked closely with communities across Nova Scotia and is committed to making archaeology accessible to the Mi'kmaw Nation as they build capacity and progress toward self-determination. Having twice served as President of the Nova Scotia Archaeology Society, she is currently an adjunct professor in the Department of Anthropology at Saint Mary's University and President of the Royal Nova Scotia Historical Society.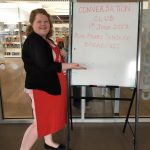 Emily is a Registered Dietitian and professionally trained chef located in Halifax, Nova Scotia. Throughout her career she has developed and implemented hundreds of food and nutrition programs, and specializes in teaching healthy cooking classes for all ages. Emily has offered healthy cooking class with Sobeys Dietitians, Halifax Public Libraries, and for local Universities in Halifax. Emily currently works as the Food Literacy Specialist for Halifax Public Libraries, where she is developing a program model that will address food literacy skills for all ages, reducing food insecurity within our community, and promoting healthy eating and nutrition.