Meet the Committee
The Information Without Borders executive committee is comprised of thirteen members, seven returning members and six incoming members. Members typically sit on the IWB Committee for a two-year term. All committee members are current candidates in Dalhousie University's Master of Information program.
Co-Chairs
The Co-Chairs are in charge of leading, supporting, and assisting the IWB Committee in their roles. Furthermore, the Co-Chairs report to the Faculty and the School of Information Management's Students' Association (SIMSA) on the progress and actions of the IWB Committee.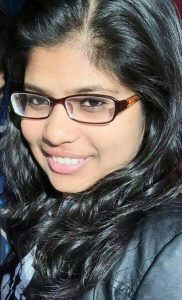 Tamanna Moharana
Tamanna Moharana is a second-year MI student. Originally from India, she has completed her undergrad in Electronics and Communication Engineering. Tamanna is interested in ocean research data management and information accessibility in marine policy contexts. She is passionate about climate justice, animal rights, and sustainable lifestyle. Her hobbies are reading, painting, and playing Harry Potter trivia.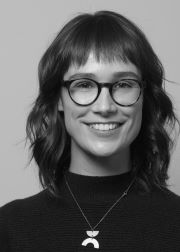 Rachel Moore
Rachel is a second-year MLIS student with Dalhousie's School of Information Management. She received her bachelor's degree in Political Science with a minor in Gender and Women's Studies from the University of King's College in 2017. During her time at SIM, Rachel has developed an interest in museums and archives, and their role in protective and providing access to our shared cultural heritage. In her free time, Rachel loves to watch movies and sing karaoke. She is also learning how to roller skate.
Administration
The Administration Chair is responsible for managing internal affairs such as scheduling, keeping meeting minutes, and managing internal document. The Administration Chair assists all committee members in managing their tasks, facilitating communication and collaboration.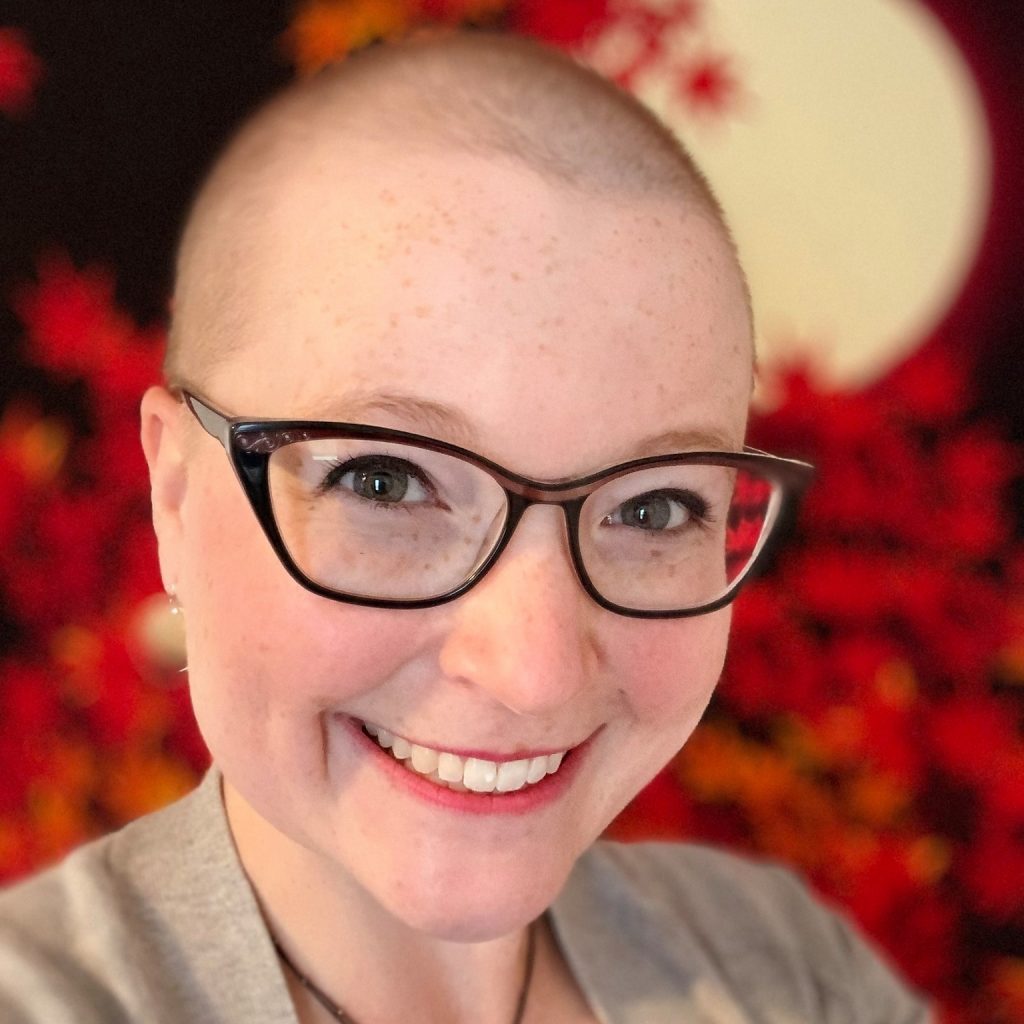 Molly Coyle
A second-year MLIS student, Molly Coyle is originally from Michigan in the United States. She graduated from Hope College in 2014 with a major in Creative Writing and a minor in Theatre. Molly's experiences teaching English in Japan and working for a public library in the US helped her discover her passion for connecting young people with resources that engage their critical thinking skills and stretch their imaginations. Currently, Molly's dream is to work as a children and youth services librarian in a public library. When she isn't completing assignments or working as an intern at the Sexton Library of Design & Technology, Molly enjoys reading graphic novels, writing short stories, and befriending stray cats in her neighbourhood.
Programming
The Programming Chairs are responsible for researching, contacting, and liaising with potential and confirmed individuals speaking at the IWB conference. The Programming Chairs also organize the student speaker and poster presentations.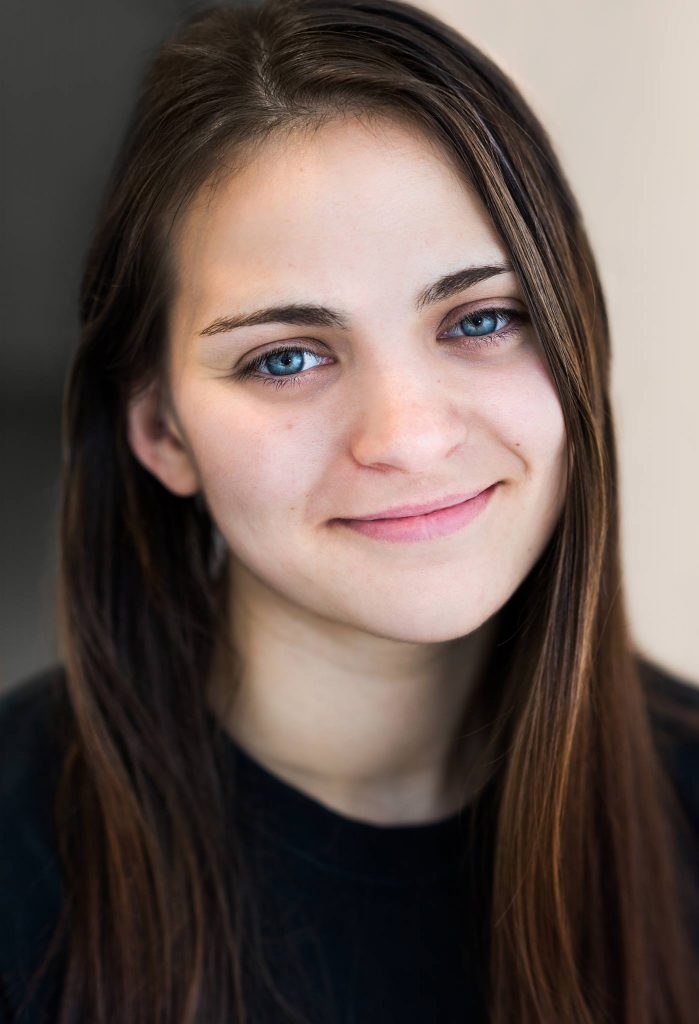 Erica Flake
Erica Flake is originally from London, Ontario. She moved to Halifax in 2012 to attend NSCAD University where she obtained a BA with a major in Art History and an additional BFA. Erica is currently in the process of obtaining a Master of Information Management degree through Dalhousie University. In her spare time, Erica creates knitted data visualizations of information statistics, delivers books via bicycle for a local independent bookstore, and performs regular shows with her circus troupe.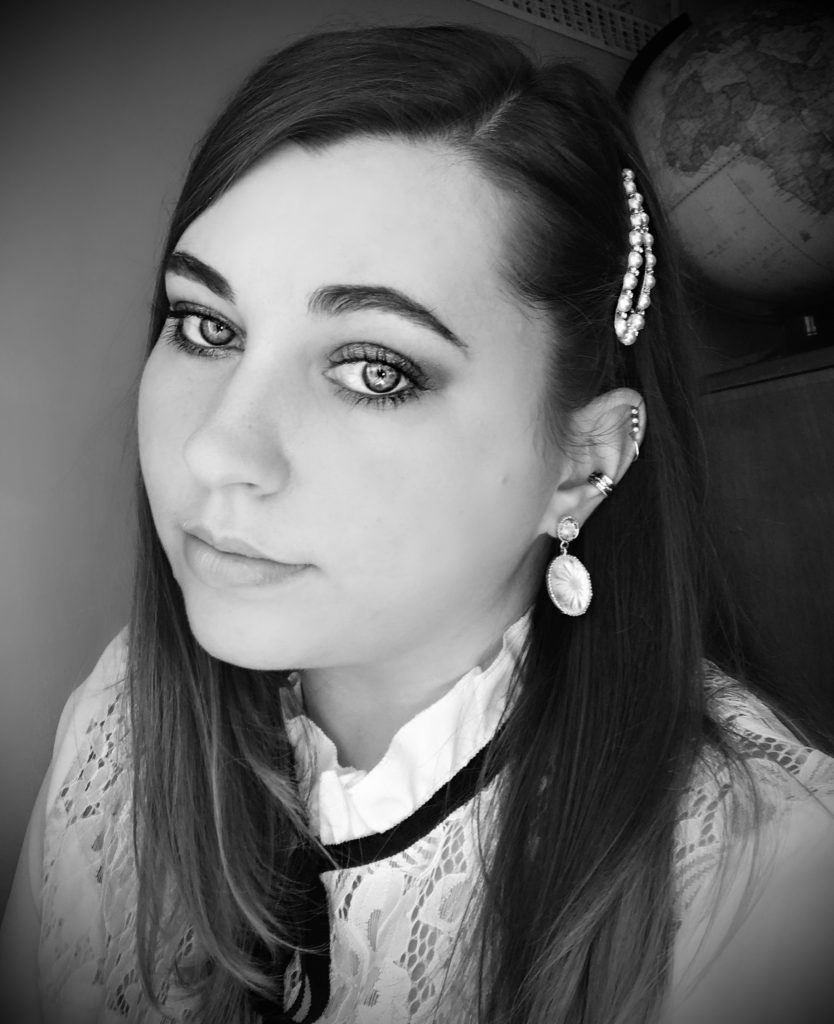 Ashley MacKinnon
Ashley MacKinnon is from Halifax, Nova Scotia, where she obtained a BA in History from Mount Saint Vincent University. Ashley is an MI candidate in the School of Information Management at Dalhousie University. Her academic interests are human information interaction in the context of public history. When Ashley has down time from academic pursuits, she enjoys cooking, photography, learning languages, travelling, and raising a glass with friends and family.
Logistics
The Logistics Chairs are responsible for arranging the online venue and platform for the day of the conference. In addition, Logistics will conduct careful planning in coordination with the programming committee to logistically plan out how the sessions will be designed for the online program, as well as other features of the conference. Logistics is also responsible for addressing any technological issues during the conference.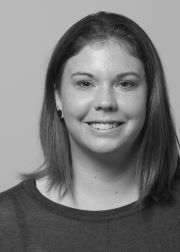 Ally Patton
Ally is looking forward to serving as co-chair of logistics for the current IWB conference. Currently she is an MI candidate in the School of Information Management at Dalhousie University. Prior to this, she received her BA in Sociology and Psychology. She is originally from Regina, Saskatchewan. Hobbies include reading and photography.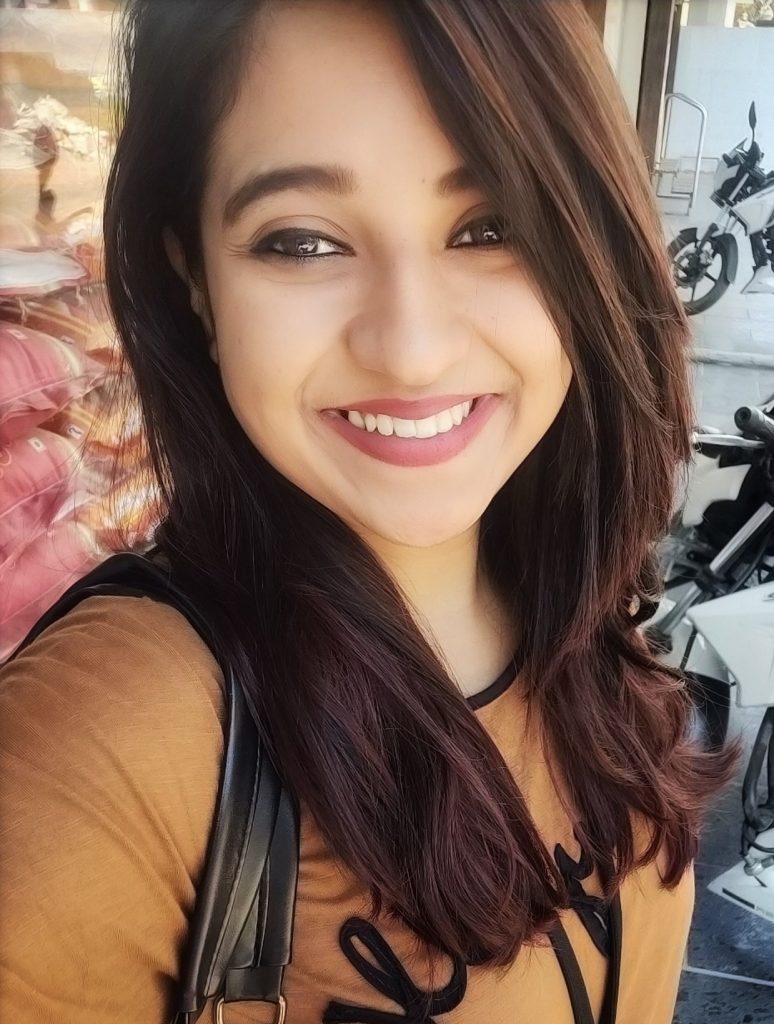 Razia Choudhury
Razia Choudhury is a Master of Information student at Dalhousie University with a technical background. She is a BTech Engineer, having almost three years of IT professional experience in Accenture, skilled with software development and data analytics. Her responsibilities encompass logistics management and technical support.
Fundraising & Finance
The Fundraising & Finance Chairs are responsible for managing the bank account. This includes creating and maintaining the budget, keeping organized records, and working with the other chairs on monetary matters. They can raise money through a variety of means including, but not limited to, fundraising campaigns and applying for grants.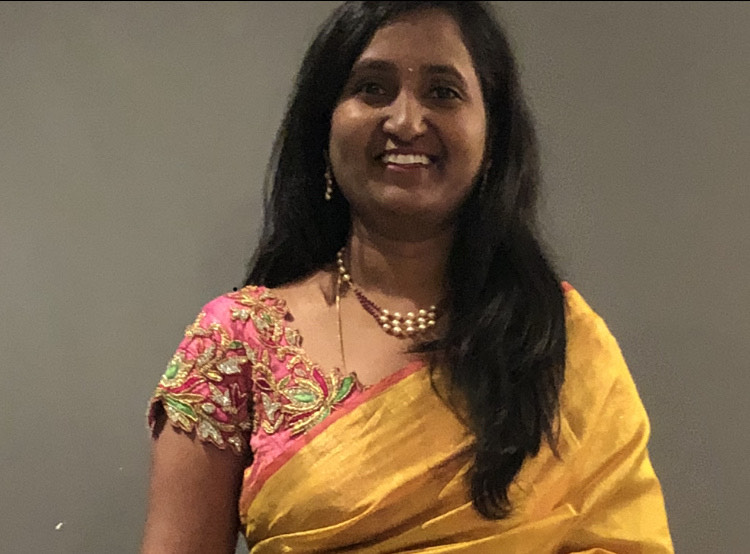 Keshava Pallavi Gone
I am Keshava Pallavi Gone, 2nd year Master of Information student. I hold a second master's degree in Computer Science. I completed my bachelor's degree in information technology in India. I have nine more years of work experience as an assistant professor and product support engineer. I am aiming my career in research on social media analysis. My hobby is to upgrade myself with the latest technology in the market. I prefer to spend my free time with my children.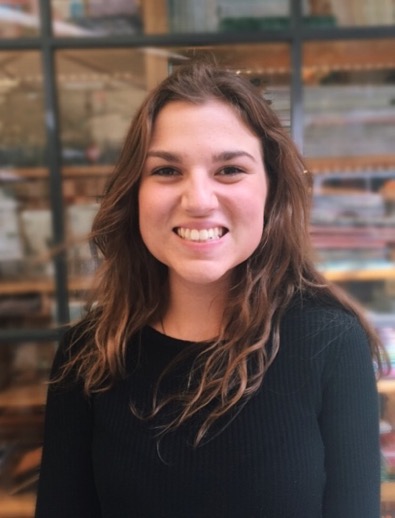 Kory Melnick
Kory Melnick is a first-year master's student in the Information Management and Resource and Environmental Management combined program at Dalhousie University. Kory graduated from Queen's University in 2020 with a BAH in Global Development Studies and Environmental Science. This cultivated her academic passion for finding innovative ways to merge her knowledge of humanitarian and environmental issues with information science and management to create change. When Kory is not at home reading or tending to her plants, you can find her out hiking with her dog or exploring a nearby beach.
Registration
The Registration Chairs are responsible for researching and implementing a web-based registration system, as well as attending to the needs of all registrants before and during the online conference. The Registration Chairs are also in charge of the IWB email the day of the conference and are on standby to assist attendees with accessing content.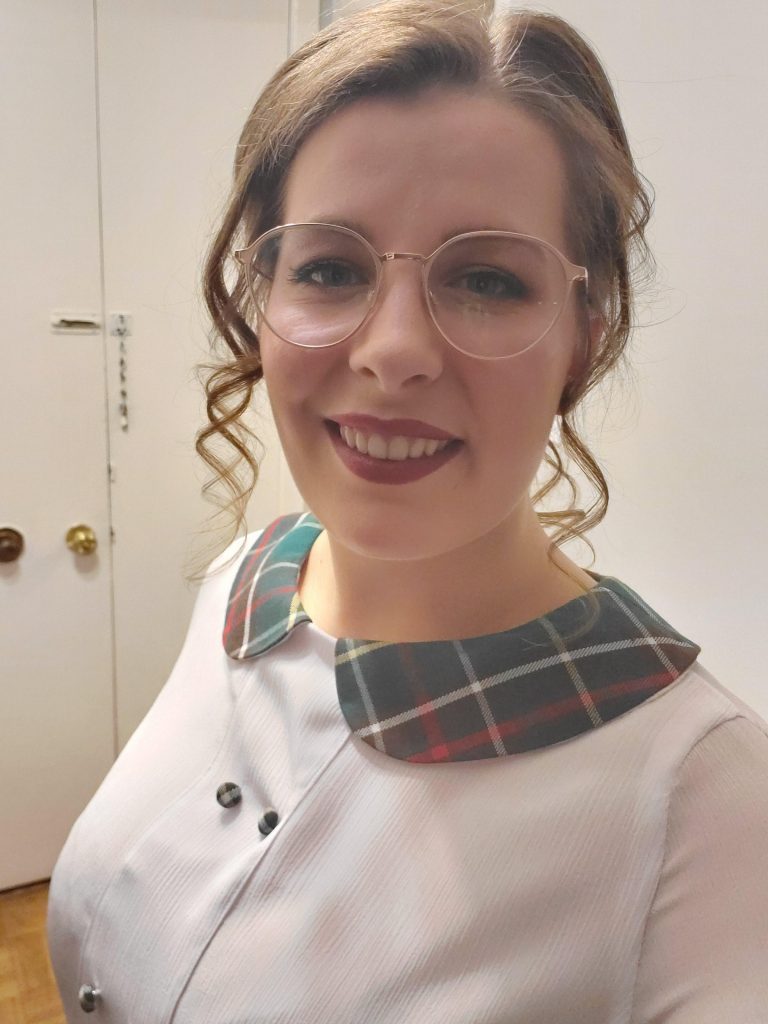 Cora-Lynn Munroe-Lynds
Cora-Lynn Munroe Lynds is a second-year MI student with an interest in academic librarianship. Originally from Chester, Nova Scotia, she resides in Bedford with her husband and two cats. She has a combined major in French and History from Mount Saint Vincent University. In her spare time, Cora-Lynn enjoys painting, going to the beach, and spending time with her family.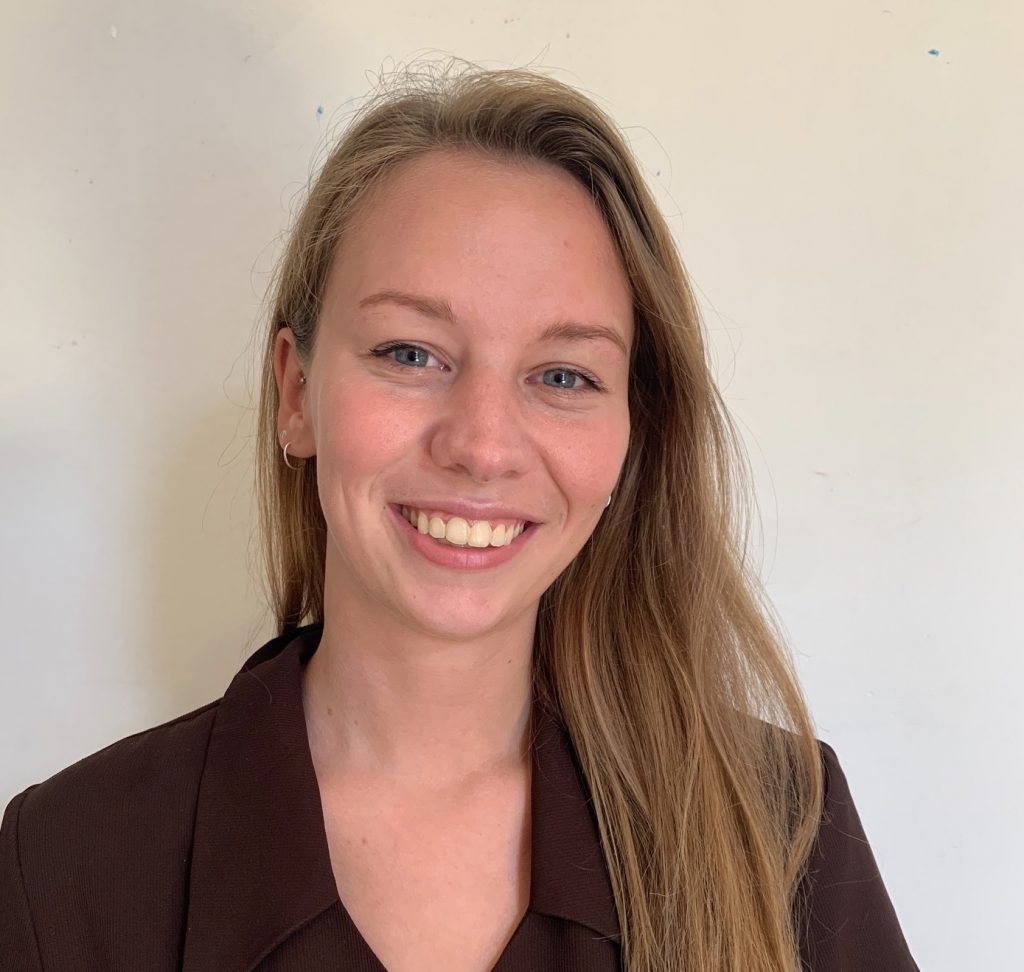 Grace Bourret
Grace Bourret is a first-year Master of Information student at Dalhousie University and is very excited to be joining the Information Without Borders committee as a Registration Co-Chair. Her academic background is in History and Art History as she graduated from McGill University with a Bachelor of Arts in 2020. Her research interests include archival studies and the public's accessibility to information. In her spare time, she enjoys knitting, going on walks and spending time with her cat.
Web & Communications
The Web & Communications Chairs are responsible for developing and updating the IWB website and maintaining social media accounts. The Web & Communications Chairs also develop marketing strategies and advertising material.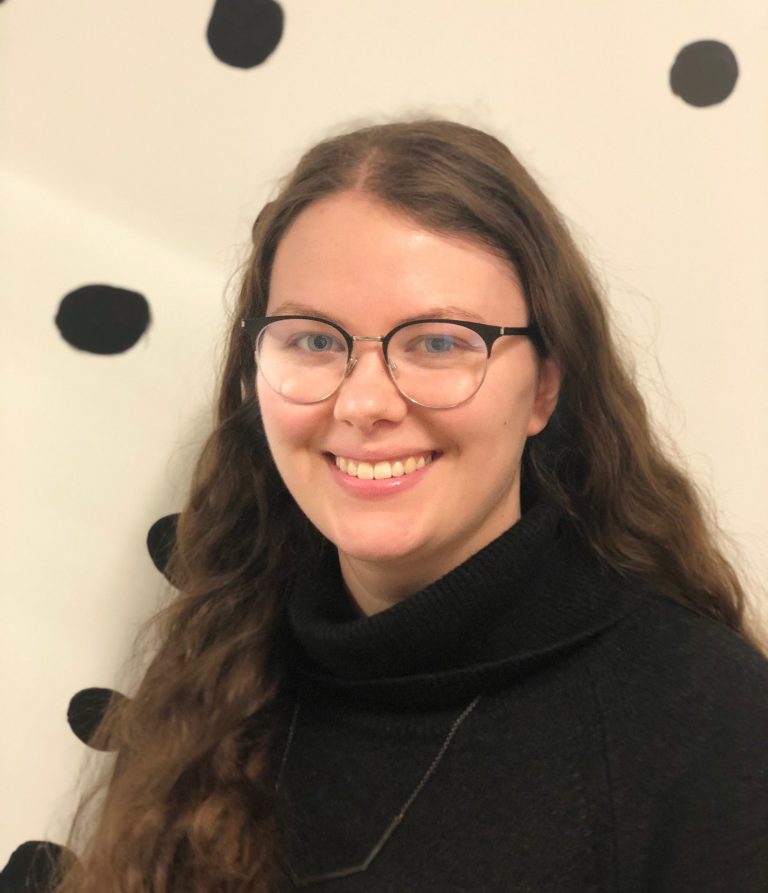 Meaghan Rout
Meaghan Rout is a second-year Juris Doctor/Master of Information student and is excited to be returning to the IWB Committee as a Web & Communications Co-Chair. She obtained her Bachelor of Arts in Art History from the Nova Scotia College of Art and Design University in 2019. Meaghan's academic interests include government information resources, freedom of information, and legal librarianship. She also works part-time as an assistant at the Sir James Dunn Law Library. In her spare time, Meaghan enjoys visiting museums and galleries, playing the piano, and looking forward to the return of live theatre.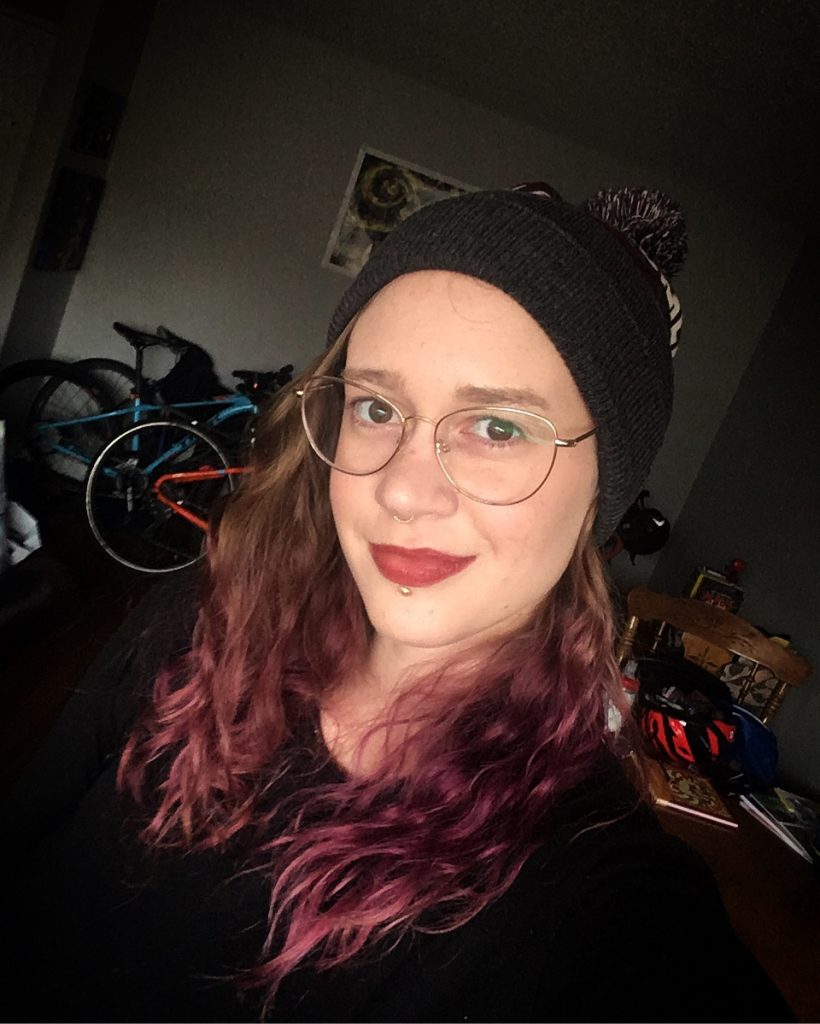 Lisa Olson
Originally from Golden, British Columbia, Lisa moved to Halifax in 2020 to attend the Master of Information program at Dalhousie University. Lisa obtained her Bachelor of Arts in History from Thompson Rivers University in 2017. Her research interests revolve mainly around the realm of information in society, especially with regards to censorship, the attention economy, and the history of books, libraries, and the written word. In her spare time you are likely to find Lisa with a book in one hand, a cup of tea in the other, and her three-legged cat Theodore on her lap.